ST & T is experts in Sourcing and Supplying of High Quality, Eco Friendly and Sustainable Products derived from Agriculture and allied sectors. Our range of Products includes Arecanut Plates, Spoons, Coconut Fibre, Coir Rope, Coir Pith, Coir Mats, Korai Grass Mats (South Indian), Dharbha Grass Mats(North Indian), etc. We do cater Traditional and Premium Product such as Salem Chinthamaniyur Silk Sarees, Salem Pure White Silk Dhoti (Ven Pattu Veshti), Salem Thammampatti Wooden Statue & Carvings
Arecanut plates & Spoons
We are engaged in trading a wide range of biodegradable, disposable, and finest quality products such as Arecanut Plates and Spoons with a set of different shapes and sizes all over the world. The product is made up of natural areca nuts, hence the range is completely Eco-friendly. The areca nut plates, spoons, and Agri derived products are precisely fabricated using high-grade raw material which enhances the overall quality of the product.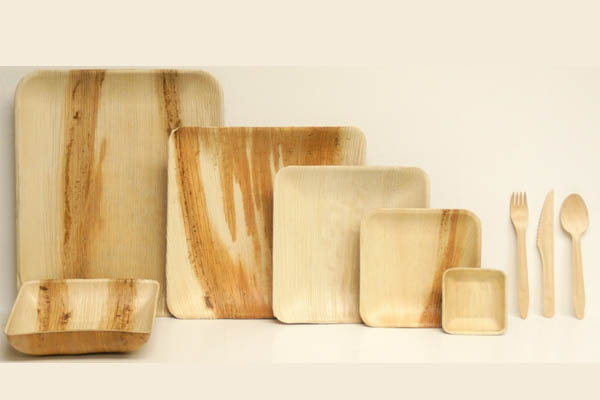 Coconut Fibre, Coir Rope, Coir Pith
We are the best exporters of high-quality Coconut Fibre, Coir Rope, Coir Pith to our customers all around the world. They are manufactured using the matured brown coir fiber. The products we export are designed and developed using the best quality and Coir Ropes are packed using meticulously to ensure the hassle-free deliveries. We have honored wide appreciation for offering the best qualified products and make sure that only premium products are used for packaging.
Coconut Coir Mats
We are one specialist in offering the excellent quality Coconut Coir Mat with supreme finishing at most affordable price. Our delivered Coir Mats are Eco-friendly as they are made out of Coir Fibre which is extracted from the husk of the coconut. Our premium Coconut Mats are made from the finest quality of Coir fibre and they are extremely durable and long lasting.
Korai Grass Mats (South Indian)
We are one of the prominent exporters of traditional korai Grass Mats from Salem to all over the world at cost effective prices. Korai is the natural product which is a sort of thick grass grown mainly for the purpose of weaving mats. Our exported Korai grass mats are manufactured using the standard quality and the manufacturing process is a tedious and very long process to make the finest durable mats. Mats pattern and designs are usually done by the experienced mat weavers.
Dharbha Grass Mats (North Indian)
Our Dharbha Grass Mats are Eco friendly and extremely durable as they are made of naturally growing Kusha Grass, which is commonly called Dharbha Grass,said to have capability to absorb negative energy and has cooling effect. Our Dharbha Mats are suitable for yoga, sleeping, decoration and casual use.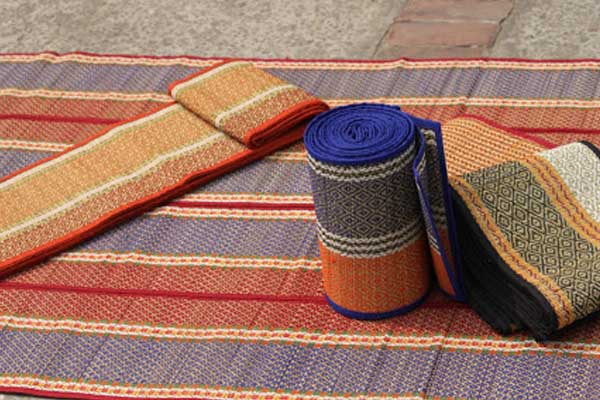 ST & T India Pvt Ltd offers World-renowned geographic-specific premium products such as Salem Chinthamaniyur Silk Sarees, Salem Traditional Pure White Silk Dhoti/Ven Pattu Veshti, Salem Thammampatti Wooden Carvings & Statues. All our products are handcrafted based on customer requirements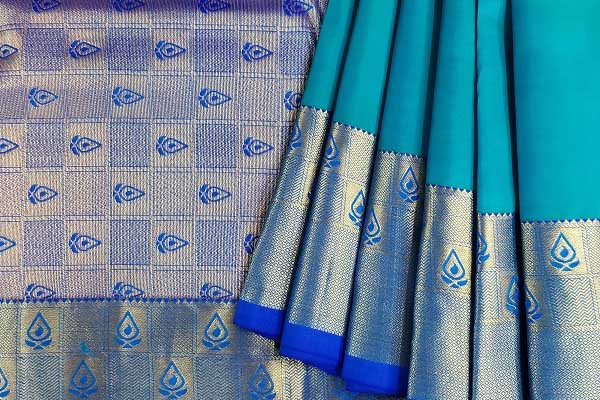 Salem Chinthamaniyur Silk Sarees
We are one of the best trading company who specialize in exporting a wide range of purest form of salem Chinthamaniyur natural traditional silk sarees. Which gives an elegant look to the wearer.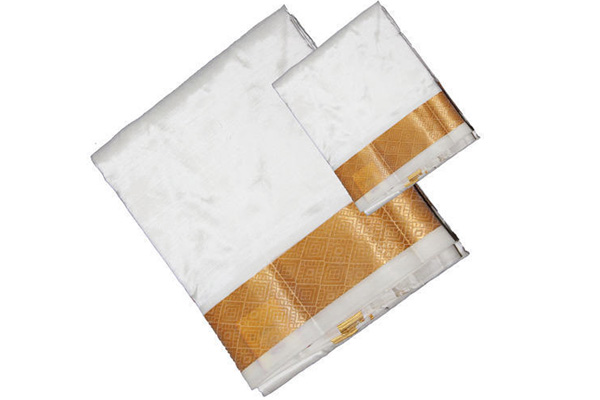 Salem Traditional Ven Pattu Veshti/Dhoti
We provide the exclusive collections of Salem Traditional Ven Pattu Veshti/Dhoti at affordable cost. We are now happy to serve our customers with standard and finest quality products all over the worldwide.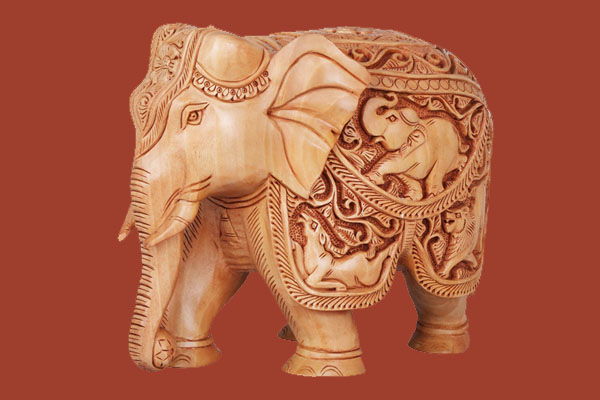 Salem Thammampatti Wooden Statue & Carvings
ST & T India Pvt Ltd is expertise in delivering the best quality Salem Thammampatti Wooden Statues and Carvings not only in India, across world-wide. Our exported products are 100% hand carved statues and carvings.